Why choose Shaw carpeting?
Tuesday, January 29, 2019 10:02 AM
---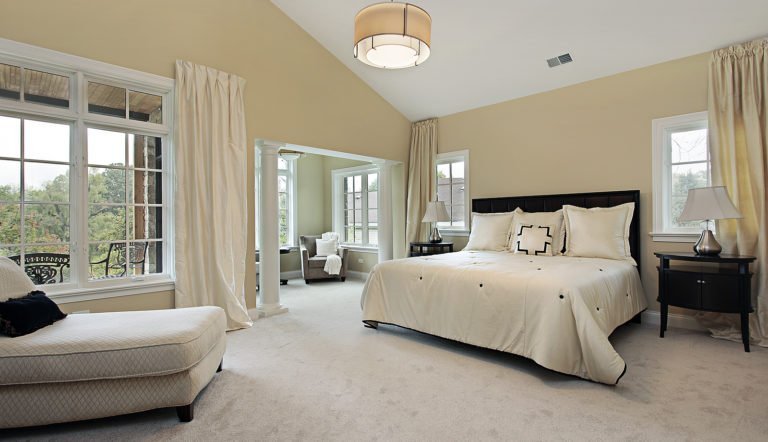 We have your back(ing)!
Let's start at the bottom and work our way up. The Softbac Platinum Carpeting Backing by Shaw has over 750 million square feet of installations done without one backing related consumer complaint. Some of the innovations that Shaw has in their Softbac backing include greater backing adhesive strength, stronger and less visible seams that resist seam peaking and enhanced flexibility during cold weather. In addition, the backing has a no-wrinkle guarantee, while insulating better and absorbing sound more than other brands.

If you don't have good backing, your carpet may slip, wrinkle, and just look bad. Just like when building a house, if you start with a good foundation, the rest will go better.

Spoiler alert! Stains disappear!
Shaw Floors has a patented and exclusive stain and soil resistance system called R2X. They spent years of research and testing to develop the industry's fastest-growing carpet treatment. Other protectants only cover the surface of the carpet, R2X provides total fiber coverage the entire length of the yarn. If the spill reaches the bottom of the fiber, it won't penetrate the yarn and return to the top, as it will in conventional treatments.

When a carpet is treated with R2X, you are given more time to clean up the spill, as it will sit on top of the carpet and not soak into the fiber. Most polyester and polypropylene carpets attract soil and stains. The protection that they do have wears off during normal use and cleaning. R2X keeps its level of protection even after repeated cleanings.

Lifeguard to the rescue!
If you choose Shaw Floors carpet with LifeGuard® waterproof backing, you will keep 100% of your spills and accidents from ruining your floors. The spills will be contained for easy cleanup and won't soak through to your pad and subflooring. Carpet with LifeGuard® waterproof backing is so good, you can even build a swimming pool out of it!

Catch these videos below to see how LifeGuard® and R2X can protect your carpets from stains, spills, and other accidents!