Our Blog > Best carpet and floor coverings for your nursery
Best carpet and floor coverings for your nursery
Monday, January 28, 2019 3:39 PM If you have a very special addition on the way to your family, you're likely also preparing a nursery for your baby. You've picked out the paint colors, the crib, and the toys, but have you considered the impact the carpet or floor coverings could have on your nursery? Not only will they make the room aesthetically calming and relaxing for baby and you, but the floor covering or carpet you choose for your nursery can have other benefits as well. In this article, we'll discuss some of the things you should consider when choosing floor coverings and carpet for your new nursery.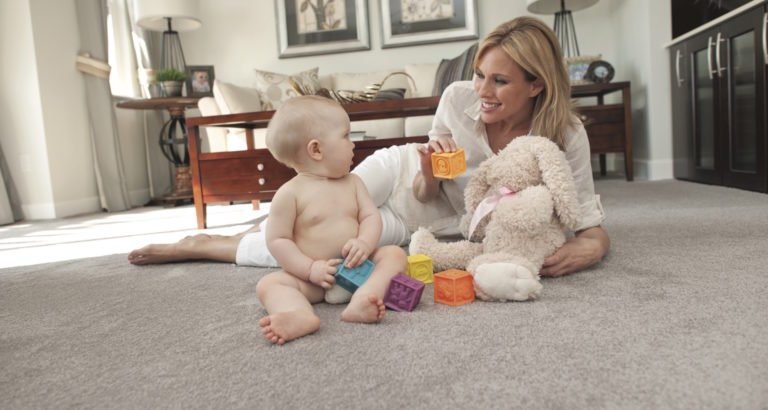 Health & Safety
The very first thing to consider when choosing a nursery floor covering, carpet, hardwood, or tile, is to consider how safe and how healthy it will be for your baby and you.Hardwood floors tile that are easy to slip and fall on for baby may not be the best option, even if tile would be easy to clean. Plus, hardwood flooring, especially in older homes, will tend to creak and make noises that you do not want when you're checking in on baby. Also, think about stains and allergens that can get into the flooring or floor covering. Is the floor easy to clean and disinfect? If you're choosing a carpet, stay away from beading, long tassels, and other things that could be choked on. Keep this in mind when choosing your flooring.

Cost and looking to the future
Unfortunately, most of us are not made of money. It's important to consider the costs associated with new flooring and consider what will work best for your nursery versus what you have on your wishlist. While sometimes it makes sense to splurge, look to the future and what the future uses of the room could be when choosing flooring as well. It likely will not always be a nursery. A laminate is a good option if you really wanted hardwood, but need an option that works better with baby. It's cheaper, doesn't creak, and is easy to maintain and clean than most hardwood options. Carpet is always a great, less expensive choice that is plush and easy to vacuum and spot clean. Rugs and other floor coverings can be a good option for making use of the flooring that you already have.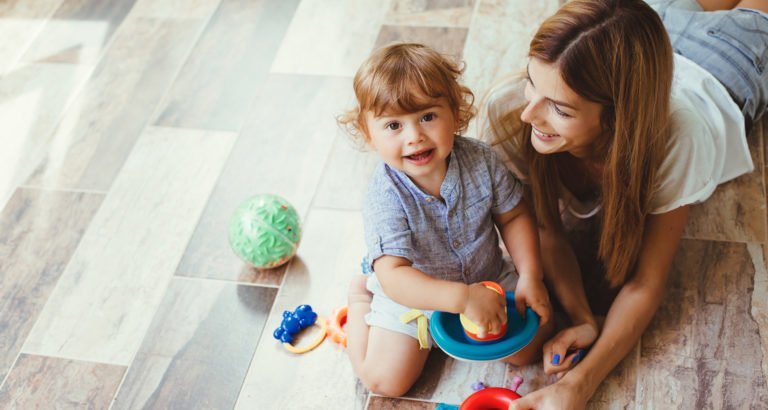 Soft Surfaces
Your baby is prone to falling down and bumping into things, and plush and soft flooring surfaces will make this much easier to deal with. Whether you choose an area rug or carpeting, baby and you need a soft place to play and interact. You will likely be on the floor with baby for much of their childhood, so give your knees a break with soft flooring. The only drawback with soft flooring like carpet and area rugs is that you will have to deal with stains and allergens. However, a good spot cleaning, vacuuming, and professional carpet cleaning if necessary are always options to resolve stains.

Need help with the perfect nursery flooring? Call us!
We are happy to help you choose the best flooring for your home and your new family. We will work with you to find the best fit for your home, and take into account your style and budget in the process. If you have questions about finding the perfect carpet, laminate, area rug, or other flooring options, give us a call at Vonderheide Floor Coverings Co.