Our Blog > The right flooring & window treatments for a warm winter
The right flooring & window treatments for a warm winter
Tuesday, January 29, 2019 9:50 AM Are you someone who dreads the winter months due to the drop in temperatures? Luckily, this winter you won't have to be cold in the comfort of your own home. There are many insulating carpet and window treatment options out there that ensure the warm heat in your home will not escape. By choosing the right carpet and window treatments for your home, you can rest assured that you will be the warmest and coziest you have been in a long time during the winter season.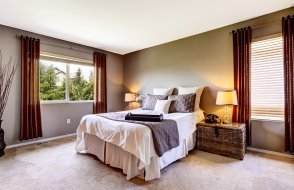 Carpet 
The idea that carpet keeps your home warmer than hardwood floors is not a myth. Carpet is a natural insulator for your home and can save you money all while keeping your house warm during the colder months. How is carpet a good insulator? Carpet contains thousands of fibers among the entire space of the carpet. These fibers trap air, keeping the carpet warm when cool days come along. The thicker the carpet, the more fibers that it contains, therefore the more insulation it will provide for your home.


The Johns Manville Technical Center Thermal Lab, which is one of the most professional laboratories in the world, ran many tests to see just how insulated carpets really were by comparing its R-value, thermal resistance, to other types of flooring. The higher the R-value, the more insulation it will provide for your home, therefore the warmer your home will be during the colder months. The results showed the following: 


While the results varied widely, carpet had a huge advantage on insulation capabilities compared to other flooring options. While hardwood and other similar flooring options may be trending at the moment, they could lose up to 20% of the heat that is in your home. Having carpet throughout your home will not only keep it warmer during the winter season, but it will also be saving you money when it comes to your heating bills.


Carpet vs. engineered hardwood: From 3 – 7 times the R–value.
Laminate vs. Carpet: From 4 – 8 times the R–value.
Carpet vs. ceramic tile: From 8 – 17 times the R–value.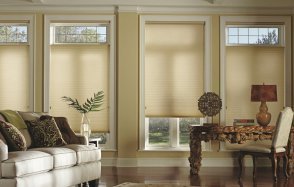 Window treatments
Not only through your flooring can you obtain more heat within your home and save extra money, but through your window treatments as well. Installing energy efficient window treatments inside your home will make sure that the heat within your home does not escape through the windows. Energy efficient window treatments provide insulation that block the heat from traveling to the outdoors. This will ensure that your home will remain warm even during the coldest days.

Besides keeping your house warm, energy efficient window treatments will also save on heating costs all while making your home more comfortable for you and your family. When looking for energy efficient window treatments, look for keywords such as thermal, energy efficient, or blackout as many times all of these keywords fall under the same category of energy efficiency.

Consult the professionals
If you do not want to spend another winter cold while inside your home, consider carpet and energy efficient window treatments for your home. Adding these to your home will keep heat from escaping, lower your heating bills, and create a cozier environment in your household for you, your family, and your guests. When searching for these home additions, make sure you reach out to flooring and window professionals who are well known and knowledgeable in their field to ensure you are getting the most for your money.

Vonderheide Floor Coverings Co. is the top flooring and window treatment company in the Peoria, IL area. We offer a wide variety of carpet flooring options and energy efficient window treatments that will keep your home warm even on the coldest winter days. We offer the highest quality brands, such as Hunter Douglas, Mohawk, and Southwind Carpet Mills, who provide top performing products for our customers. If you are looking for more information on installing carpet or window treatments, give Vonderheides a call at 309-857-7076.