Our Blog > Top 10 renovation tips
Top 10 renovation tips
Monday, January 28, 2019 4:11 PM Renovating your home can be an overwhelming process. It can be hard to determine where to begin or what steps to take when renovating your home. Follow these top ten renovation tips to help have a smooth and successful process.

1. Plan the process
Proper planning is a key factor when renovating your home. It helps to keep you on a budget, as well as prevent delays later on. By planning ahead of time, you will know what you need to do and how much you are able to spend. 

2. Keep in mind the big picture 
Expenses add up quickly. Long-term maintenance and repairs add up quickly. Make sure that you keep the big picture in mind and know which factors are the most important for you and your home. Be sure to include those expenses in your budget, as well as some extra wiggle room.

3. Hire good help
Hiring good help will make your renovation process much easier. Make sure to hire someone that you can trust. Your home is your greatest investment, so make sure you have someone that will take care of it. These professionals will be able to help guide you in the right direction, ensuring that your home will be exactly how you want it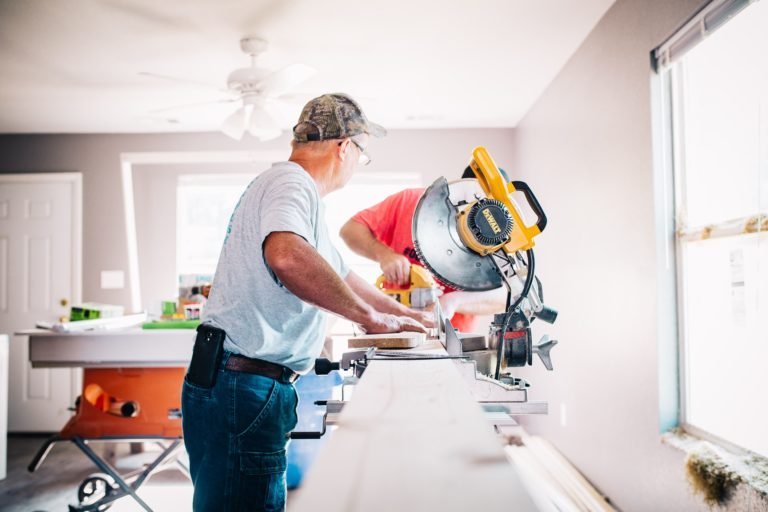 4. Do your research 

Research, research, research! Doing your research beforehand will help you to choose good quality materials or products. It can also help you to prevent mistakes that others have made in the past. This can result in a much smoother renovation process.

5. Consider staying somewhere else
The renovation process can be stressful. Living without certain rooms, such as the kitchen, can be difficult. Consider either setting up a temporary kitchen that includes a refrigerator and microwave so you can continue to cook at home, or arrange to stay somewhere else during the process.

6. Communicate effectively
Contractors are talented, but they can't read your mind. It is better to communicate up front and address any issues/concerns that you may have, rather than waiting until it's too late. 

7. Design ideas
This is your home and your space, so you need to make sure that your remodel is going to be something that you like. Ask designers for advice to help make the most of your space and get the best results. 

8. Paint colors
Paint colors can appear different shades in different types of lighting, and at different times of the day. Either tape a paint sample on the wall or purchase a sample size paint can and paint a small spot on the wall. This will help you to determine how the paint looks in your room with different types of lighting. It can help prevent you from not liking your choice down the road.

9. Use natural light
Natural light is a great way to add light to your home. It can help reduce the amount of energy you use, as well as illuminate your home. Either add windows, light tubes, or skylights to increase your use of natural light. Don't forget to incorporate good blinds and window coverings for your windows.

10. Choose the right flooring
Flooring can truly transform the look of a room. Before choosing the flooring that is right for your home, factor in your family's lifestyle. Do you have kids or pets? Which room is the flooring for? Will it match the style of your home? Flooring experts can help you choose something that fits your family, style, and budget. 

When it comes to designing your renovated home, Vonderheide Floor Coverings Co. in Pekin, IL has you covered. We have everything from carpet to hardwood, ceramic tile to laminate, luxury vinyl, and area rugs in one of the downstate's largest flooring showrooms. Contact us today to get more information or learn more about the products we offer. We will be happy to assist you in making your remodeling project easier and exactly how you want it.