Our Blog > Update flooring in time for family visits
Update flooring in time for family visits
Tuesday, January 29, 2019 9:46 AM It's that time of year again when people are frantically rushing around trying to get the house ready for holiday guests. Dusting the living room, vacuuming the hallways, and washing the windows, there is a long list of things that need to be done. When looking at all of the things that need to be cleaned and updated in your home, many times, the flooring in your home is overlooked. Maybe this year it shouldn't be. Flooring is often the first thing that people notice when entering a home, so if your floors are outdated or worn, your guests will be observant of this. If you really want to blow away your family and friends this year, new flooring may be your best option.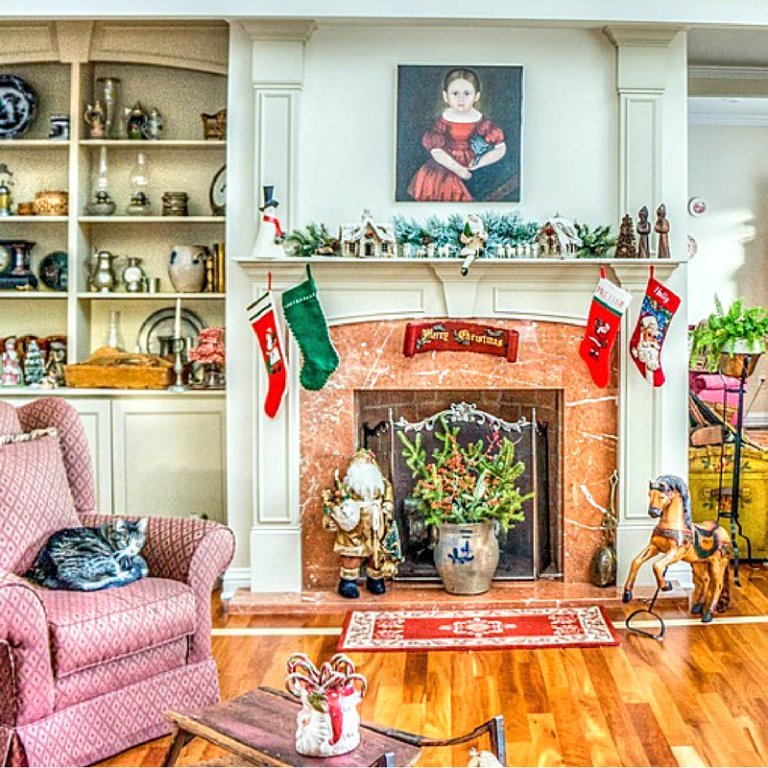 Carpet
If you are looking for that cozy, comfortable atmosphere in your home for the holidays, carpet is a perfect choice. Carpet not only gives off a sense of warmness but also gives you a sense of security if you have young children in the house. Top-quality brands such as Mohawk and Southwind Carpet Mills have strong, heavy duty carpet options that stand up to life's spills like never before. With today's stain and wear resistant carpets, you won't ever have to worry about spills or messes on the carpet ever again.

Hardwood
Hardwood flooring has been trending for a while now. With the endless varieties to choose from, such as cherry, walnut, hickory, and maple, you will never find a hardwood that doesn't fit with the aesthetic of your home. If you have pets or are concerned about spillage on your floors, hardwood is a great option for an easy cleanup. Not only is it in style, but it will add substantial value to your home as well.  

Ceramic
Ceramic tileis for commercial and residential properties, as well as for a number of different room areas such as the kitchen, living room, hallway, mudroom and more. It has so many different styles and designs that it is impossible not to be able to find one that fits what you had in mind. Ceramic can be used for more than just flooring. If you end up with extra leftover, it can go towards a new backsplash, countertops, or a mural. 

Laminate 
Laminate flooring is the best option if you are looking for the style of hardwood floor, but for a fraction of the cost. Not only is it extremely affordable, but it is extremely easy to install, acting like a puzzle piece that all lock together. Laminate flooring is another option that is very easy to clean and will not have to worry about spills or messes. With laminate flooring will definitely come a return on investment. 

Luxury Vinyl
Luxury vinyl flooring continues to improve as manufacturers keep finding ways to improve it. Newest technology improvements in vinyl flooring make it so that it will remain durable for years to come, no matter what the foot traffic in your home may be. Vinyl also can now closely resemble ceramic, stone, wood, or other materials, which is why it is a huge trend currently. 

Area Rugs
If you are not wanting to completely redo the flooring in your home, area rugs are a great option. Area rugs still cover the old, outdated flooring while completely transforming the room without having to go through the process of installing new flooring. Whether you are looking for contemporary styles or more traditional, there are area rugs for it all. No matter the size of the room, you will be able to find an area rug of that size.

Find a floor covering company
So what are you waiting for? Redo your current flooring to really wow your holiday guests this year. It's not too late. Vonderheide Floor Coverings Co. is the company for you. Vonderheide is a local, Peoria, IL company that provides top-quality brands to ensure that our customers are leaving with the best flooring options out there. We also offer free estimates with no obligation to our customers. For more information on our here. Don't let your guests see your worn, outdated floors. Get your home looking its absolute best this holiday season!