Our Blog > What to consider when choosing hardwood flooring
What to consider when choosing hardwood flooring
Monday, January 28, 2019 4:00 PM Is hardwood flooring the right choice for your home? There are a few things to consider to make the most informed decision. Whether you've wanted hardwood since you were a kid, or you've recently decided your home needed an update, hardwood flooring has unique challenges and perks that you may not be aware of. Read on to find out more about what you will need to consider when choosing hardwood floors.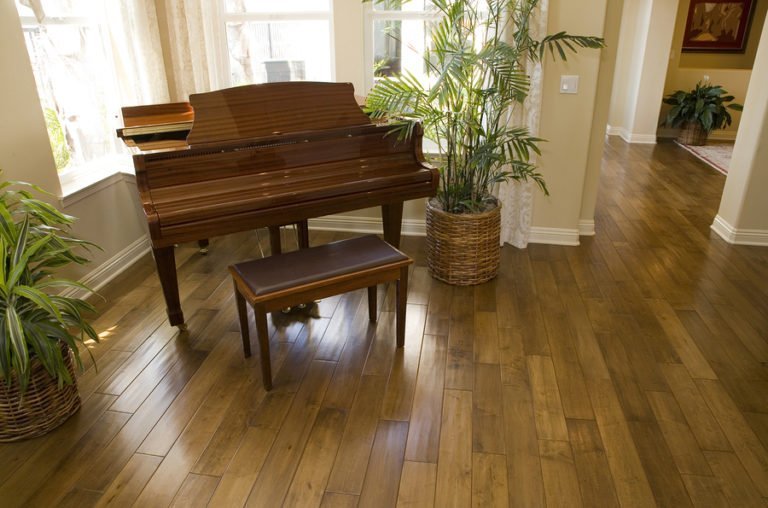 Can you put hardwood flooring in the space?
When you are considering hardwood flooring in your home, make sure to think about where you are wanting to put it. While a second-floor hardwood option might work wonderfully, a basement hardwood option may be unwise. Why is that? The first reason is that hardwood flooring can only be put on top of certain surfaces, like plywood. Hardwood should not be placed on top of a concrete slab because it will not be level and can cause breakage. Additionally, when you install it in the basement, you are running the risk of getting water damage. This can be extremely detrimental to them and you may need to replace whole areas of the floor due to staining and rot. However, engineered hardwood flooring can be a good option for basements if you're still set on the idea.

Solid vs. engineered hardwood flooring
This is one of the biggest things that you will need to consider when choosing your hardwood floors. Will you go with solid flooring? This is what most think of when they hear "hardwood flooring." Or will you go with engineered? Whether you choose one or the other may be dependent on a few factors like where the hardwood will be placed, if you have children or pets that may cause damage to a softer solid wood, and what your style is.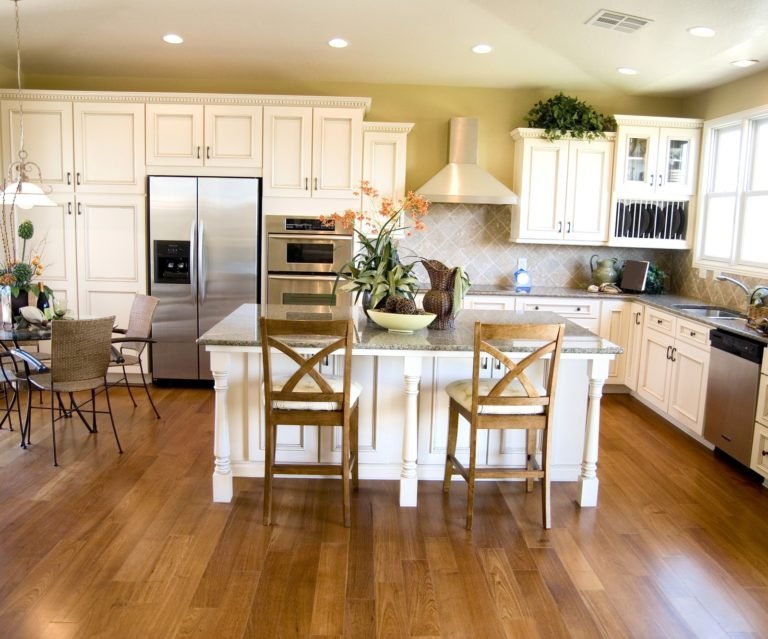 How to choose between the two
If you're looking at basement hardwood flooring, it's unwise to put in solid flooring. You should instead, as previously mentioned, go for engineered flooring. This makes it easier to take up should it get water damage, and it will not be as easy to break/rot. It can also be cheaper in most circumstances. If you have children or pets and want hardwood, think about how you can minimize the look of scratches or dents with your flooring. This can be achieved with "scrubbing" of the wood or with whorls and knots within natural wood. However, if you think your children or pets are too messy, engineered flooring will be a better choice for cleanup. Your personal style will also play into what you are looking for–a dark, light, warm, or cool wood color. Choose what you like.

Vonderheide's can help you choose the best hardwood flooring for your home
If you're interested in hardwood flooring, it's time to visit our large showroom and hardwood flooring center and find the perfect floor for you. Vonderheide offers bamboo flooring and others such as Mohawk, Shaw, and Armstrong. We also have a variety of engineered solid hardwood flooring with different glosses, finishes, and variations. If you're thinking about hardwood flooring, giveVonderheide Floor Coverings Co. a call today and get started!